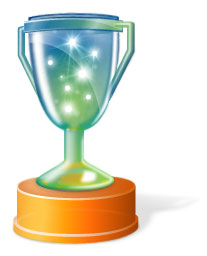 So this month I gave non-profits the opportunity to apply for a free website.
I didn't anticipate how difficult it would be to pick just one organization. The goals for all of the applicants' organizations were worthy & respectable.
But I did pick one…
The winner is: Champions of Hope in Dallas, TX
To all of the other applicants, I thank you for taking the time to do what you do. I would love to offer a free website every year, so if you're still on the hunt for a web designer in 2010, come on back!
Champions of Hope will receive a custom designed web site & free hosting for one year (if needed).
Desperately Need A Website?
If you applied (or even if you didn't), I would love to still help out in some way.
For non-profits only, I'm offering a 40% discount. A typical, custom-designed website costs $2,500. At 40% off you'll pay $1,500.
To Other Designers & Developers
I have many applications for organizations in need of help. If you could spare some of your time, these non-profits would be incredibly grateful to have new and/or improved web sites.
Comment here or contact me through my website.