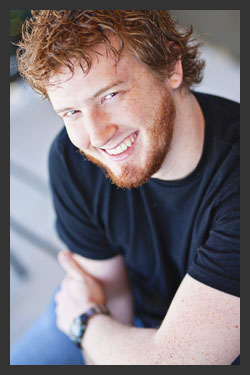 Last week I met up with an awesome photographer. I wanted some professional head shots — something I hadn't been able to achieve with a web cam or a camera timer.
Jared Hernandez has been a friend of mine for a while and I've been watching him improve his photography for years now and it's pretty incredible how great he is now. I mean, just look at this picture — I don't really look that good. Well, maybe I do 😉
Anyway, posing for pictures isn't that fun, but Jared did a great job and I wanted to share them with you.