Some of you have been curious about what my office environment was like now that I'm working from home.
Show and tell…
The Overall Situation
You can tell that I have a nice big desk. I can't remember what it's called anymore but Ikea sold it for awhile and for some stupid reason discontinued it and started selling a smaller version. I love the size.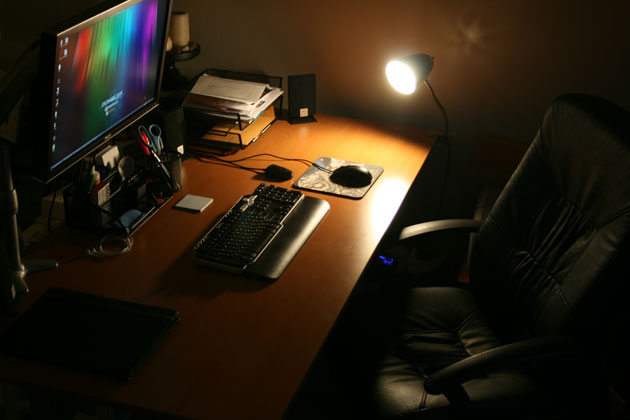 Nice, Comfy Chair
This aint no $900 chair people claim changes your life – it's from Wal-mart or Target, but it's padded, has arm rests, and sits atop one of those plastic things that pokes "holes" in your carpet. It suits my needs.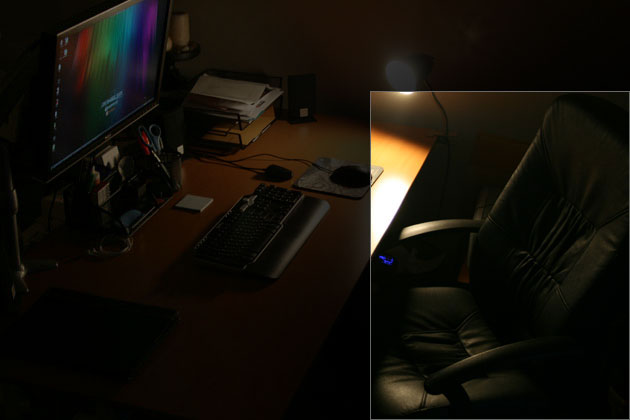 The Peripherals
Coming in third place in the line-up — keyboard, mouse, and volume control…and notepad. I have a wireless Dell keyboard and the wired default mouse Dell sent me which I actually like better than the wireless one I paid extra for. The volume control is for the 5.1 surround sound setup featured in the next picture.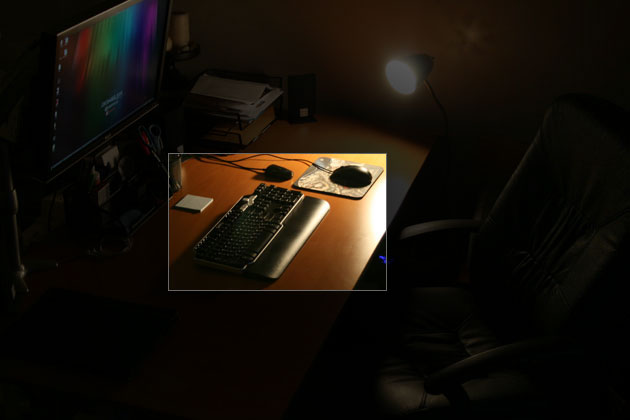 Big Sound
I couldn't be nearly as productive as I am without music. Fortunately, between iTunes and Pandora I have plenty to keep me occupied and I have 5.1 surround sound to thoroughly motivate me and annoy my neighbors.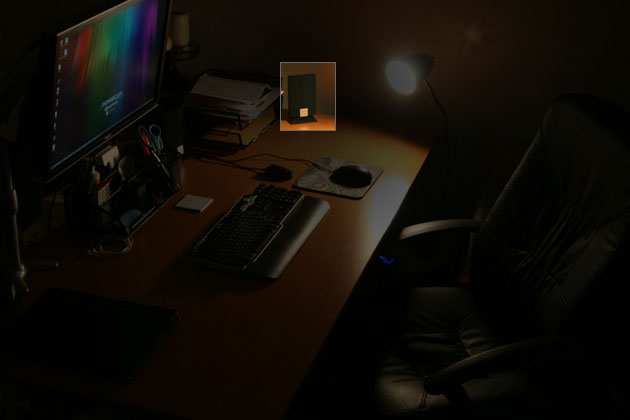 Big Screen
I have a floating 24″ monitor with a sweet background from Smashing Magazine.
You're so gullible…you believed that it actually floated, ha. Actually it conveniently moves around on an arm so that I can spin it around to face the futon off-picture so that I can catch up on The Office.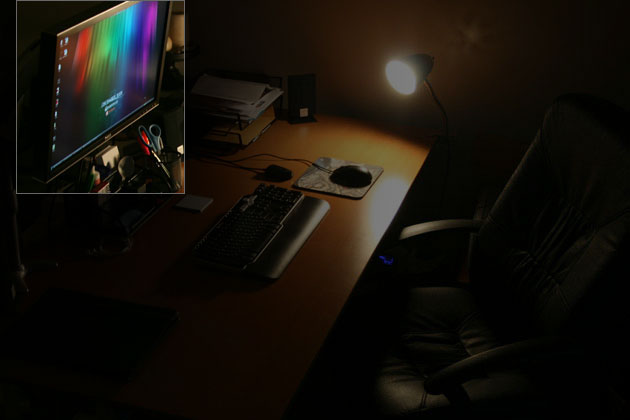 The Black Sheep of My Desk
Neither mouse, chair, monitor, nor notepad or even desk like the far corner. It's so boring over there. It's kind of dusty, and definitely laden with a little bit of procrastination. Nevertheless, paperwork gets a spot.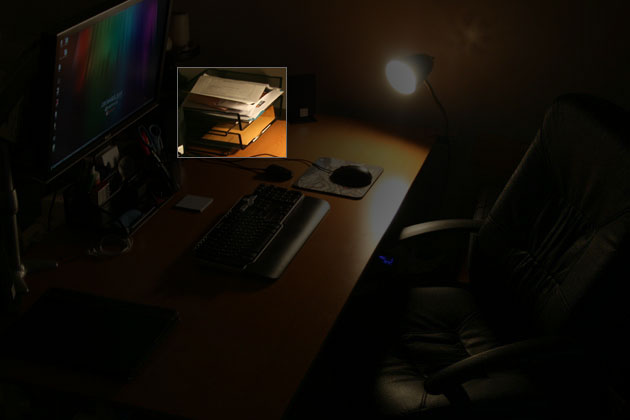 How About You?
I'd love to see your working space. What am I missing? What might you want to get me for Christmas? 😉
Also, stay tuned next week because I'll be showcasing my mobile office as I'll be on the road for two weeks.