Santander Consumer USA
The Santander Consumer USA (SCUSA) website is the launching pad for most SCUSA customers. During my tenure at Santander Consumer USA I converted this site to a responsive design, oversaw a design refresh, and managed its enterprise CMS, Sitecore.
Chrysler Capital
Chrysler Capital is the captive lender for Chrysler, a partnership whereby Chrysler Capital works directly with Chrysler to offer unique financing options. For two years our team has worked to design and build an experience for consumers to easily apply for auto financing and easily service their finance accounts.
RoadLoans
RoadLoans is a direct-to-consumer product with major auto-industry partners such as AutoTrader, Cars.com, ebay, eloan, and more that direct auto shoppers to RoadLoans for financing. Our web team is building this innovative product to attract shoppers and make auto finance an easier process.
WordPress Plugin: Email
I built "Email" in order to email users with custom templates when certain actions happen, such as new posts, updated custom post types, deleted users, etc.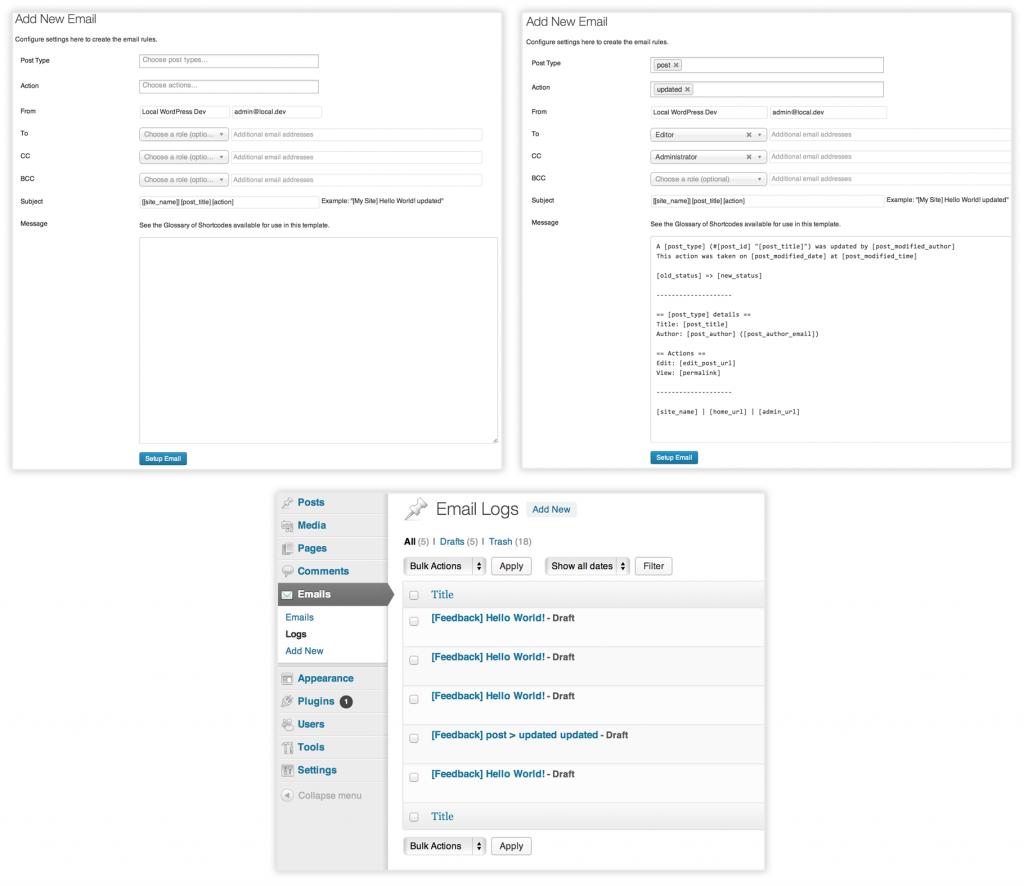 WordPress Plugin: Library
"Library" lets you create a library of reusable terms (or strings) without any code necessary and access a term's content with a shortcode.