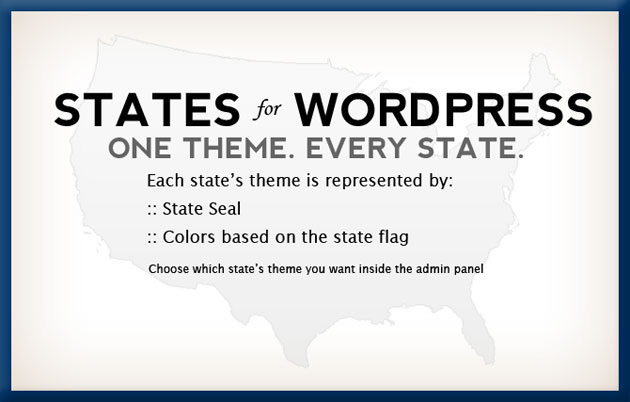 This is is a publicly available WordPress theme.
States was built to allow bloggers focused on state-specific material to have a gorgeous, but unified theme that shares design characteristics of the national government's website.
The theme will automatically adjust it's settings to fit the design of each state. The following items are customized for each state:
The state seal
The navigation background color
The sidebar background color
The post meta-data (comments & tags) below each post
The colors of links
The theme works very simply. Once installed, a new option appears under the "Appearance" menu inside of the WordPress admin panel. The new option is "WP States Options. On that page you can select which state your blog focuses on. After you save, your theme will have all new colors, and your state's official seal atop your pages.
Check out all the details and demo the theme at the States page.